.IR A TOP FEITICEIRA 2008
….


…
Una vez hemos intentado abarcar a un amplio sector de grupos y de diferente espectro musical. Muchas gracias a los pocos que han perdido unos minutos en contestarnos. Esperamos que además nos sirva para mantener el contacto con las bandas nacionales/locales, que falta hace.
| BERRI TXARRAK || CHALLENGER || CORDURA || DARKSOUND || IDIOTERNE || JARDIN DE LA CROIX || MARGARITA || MULETRAIN || NOTHINK || QUALUDE || THEMISTAKE || TRIANGULO DE AMOR BIZARRO || TWISTED NAILS |
BERRI TXARRAK
www.myspace.com/berritxarrak

INTERNACIONALES
– The Gaslight Anthem: 59's Sound
– The Bronx: III
– Bon Iver: For Emma, Forever Ago
– Kings Of Leon: Only By The Night
– Torche: Meanderthal
ESTATALES
– The Secret Society: I Am Becoming What I Hate The Most
– Kerobia: Materia organikoa eta gainerakoak
– Naizroxa: Icarathuric
– Zura: Kiribil
– Half Foot Outside: Heavenly
DIRECTOS
– RAGE AGAINST THE MACHINE
– TOM WAITS
CHALLENGER
www.myspace.com/challengerasfuck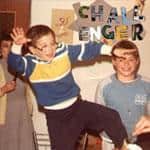 INTERNACIONALES
moids multimuerte
– AC/DC «Black Ice»
– Bob Mould «District Line»
– The Mars Volta «The Bedlam in Goliath»
– Fucked Up «Chemistry Of Common Life»
– The Cute Lepers «Can't Stand Modern Music»
agh
the fucked up (chemistry…)
marc olson & gary louris (ready for the flood)
MGMT (oracular spectacular)
NACIONALES
moids multimuerte
– Hzero «Caña Antigua»
– The Bite «My Reason To Live»
– Fix Me «7»»
– Moho «Chotacabra»
– Invasion «La Caza»
agh
tote king (t.o.t.e.)
this drama (san diego 13)
moho (chotacabra)
DIRECTOS
moids multimuerte
RATM en el electric weekend
FUCKED UP en el wurli
DELOREAN en sala Heineken
RANCID Astoria (Londres)
paul
Redd Kross en Pachá
Hellacopters sala Heineken
It..s not not sala Inca
Fucked up en el Wurlitzer
Carl Cox en Mallorca
agh
its not not (sala inca, tenerife)
the fucked up (wurli)
franco battiato (conde duque, madrid)
queens of the stone age
sonic youth (ny)
CORDURA
www.myspace.com/cordurasucks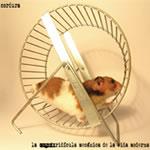 INTERNACIONAL
mitxi
BLACK MOUNTAIN – IN THE FUTURE
BLIND MELON – FOR MY FRIENDS
WOVEN HAND – TEN STONES
DEATH CAB FOR CUTIE – NARROW STAIRS
MONSTER MAGNET – 4-WAY DIABLO
THE NIGHTMARCHERS – See You In Magic
anero
THE NIGHTMARCHERS – See You In Magic
BLIND MELON – FOR MY FRIENDS
WOVEN HAND – TEN STONES
DOOMRIDERS – Black Thunder
GITSOME – Cosmic Rock
NACIONAL
Adrift – monolito
Interlude – 10000ans de vengeance
Airbag – alto disco
Sex Museum – fifteen hits that never were
Vision tunel – vacío
DIRECTOS
WOVEN HAND – antzoki bilbao
MONSTER MAGNET – rockstar barakaldo
DOWN – joy slava madrid
BLIND MELON – azkena 08
THE HIVES – santana27 bilbao
QOTSA – getafe electric weekend
GUTTER TWINS – azkena 08
DINOSAUR JR – azkena 08
ADRIFT – basozelai basauri
DARKSOUND
www.myspace.com/darksoundband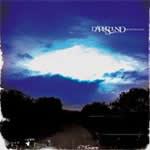 INTERNACIONAL
Pedro Wichard
1) TEXTURES «Shilouettes»
2)
3) LITTLE JOY «Little Joy»
4) A STATIC LULLABY «Rattlesnake !!»
5) METALLICA «Death Magnetic»
Jesús
1.Textures – Silhouettes
2.After the burial – rareform
3.36 Crazyfists – The Tide And Its Takers
4.Periphery – 25 new songs
5.Gojira – The Way Of All Flesh
NACIONAL
Pedro Wichard
1) ADRIFT «Monolito»
2) ADREDE «Adrede»
3) EL PÁRAMO «Nameless»
4) LO MUËSO «Next Materia»
5) GORDO «Fanegas»
Jesús
1.Avenues & Silhouettes – Meteors
2.Cárnica – Enemigo equivocado
3.Baselab – Laboratorio base
4. El Páramo – Nameless
5.Vortice – Human Engine
DIRECTOS
Pedro Wichard
BIFFY CLYRO (Brixton Academy 17 Enero)
MARÍA RITA (Coliseu do Porto 22 Junio)
IDIOTERNE (Migui)
www.myspace.com/idioterne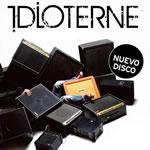 NACIONAL
– Extremoduro – la ley innata
– Le punk – Mátame
– Vetusta Morla – Un día en el mundo
– Inlogic – Outside the show
– Idioterne
INTERNACIONAL
No he escuchado nada actual que me haya llamado la atencion, seguimos con las viejas bandas.
DIRECTOS
Extremoduro, Kiss, ZZ top, Le Punk…
JARDÍN DE LA CROIX
www.myspace.com/jardindelacroix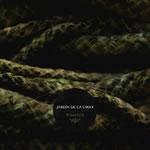 INTERNACIONAL
1.Lite – Phantasia
2.Messuggah – ObZen
3.Cynic – Traced in Air
4.The Sound of Animals Fighting – The ocean and the sun
5.Russian Circles – Station
NACIONAL
1.Tinnitia – Tinnitia EP
2.Toundra – Toundra
3.Hybrid – The 8th Plague
4. El páramo – El páramo
5.Adrift- Monolito
DIRECTOS
1.The Mars Volta
2.Porcupine Tree
3.The Dillinger Escape Plan
4.Russian Circles
5.Sigur Rós
MARGARITA (Harry)
www.myspace.com/margaritaa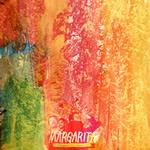 INTERNACIONAL
Women – Women
Abe Vigoda – Skeleton
Mount Eerie w/ JulieDoiron and Fred Squire – Lost Wisdom
The Cool Kids – Bake Sale
Yo Majesty – Yo EP
deerhoof – Offend Maggie
TV on the radio – Dear science
Bad Dudes – Eat Drugs
NACIONAL
Charades – En ningún lugar
Lidia Damunt – La isla de las bufandas
Los Punsetes – Los Punsetes
Centella
Duo Kie – 21 cm
Extremoduro – La ley innata
DIRECTOS
Animal collective – Valladolid
The Mae Shi – Siroco
Abe Vigoda – Nasti
Charades – El Sol
Lidia Damunt – Siroco
Los chicos – Nasti
Deerhoof – Nasti
Enon – Wurlitzer
MULETRAIN (Nacho)
www.myspace.com/muletrained

INTERNACIONAL
1. The night marchers, see you in magic
2. Drive by truckers, brighter than creation's dark
3. Nick Cave & the Bad seeds, dig lazarus dig
4. Gutter Twins, saturnalia
5. Disfear, live the storm
NACIONAL
1. Lori Meyers, cronolanea
2. Charades, en ningún lugar
3. Moho, chotacabra
DIRECTOS
1. Barry guy new orchestra
2. Tom waits
3. Moho
4. Viva l'american death ray music
5. Adolescents
NOTHINK
www.myspace.com/nothink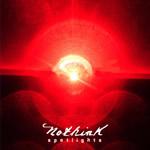 INTERNACIONAL
The Mars Volta – The Bedlam in Goliath
Portishead – Third
Metallica – Death Magnetic
AC/DC – black ice
Eagles of Death Metal – Heart ON
NACIONAL
Hellville deLuxe – Enrique Bunbury
El manifiesto desastre – Nacho Vegas
Half Foot Outside – Heavenly
Soziedad Alkoholika – Mala sangre
The New Raemon – A propósito de Garfunkel
DIRECTOS
«Queens of the stone age» Electric Weekend
«The Police» Rock in Rio
«The Gutter Twins» Azkena rock
QUALUDE
www.myspace.com/qualude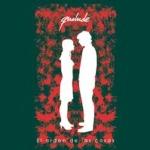 INTERNACIONAL
Aloha «Some Echoes»
Patrick Phelan «Cost»
Tara Jane O'neil «In Circles»
Cancer Conspiracy «Omega»
Oswego «Oswego II»
NACIONAL
Nueva vulcano
Picore
Familea Miranda
Rosvita
DIRECTOS
Ultra Dolphins
Familea Miranda
Rosvita
Audience
Beastie Boys
THEMISTAKE
www.myspace.com/mistakex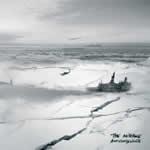 INTERNACIONAL
1. THE HELIO SEQUENCE: keep your eyes ahead
2. TV ON THE RADIO: dear science
3. PORTISHEAD: third
4. DEATH CAB FOR CUTIE: narrow stairs
5. FOALS: antidotes
NACIONAL
1. VETUSTA MORLA: un día en el mundo
2. HALF FOOT OUTSIDE: heavenly
3. RUSSIAN RED: i love your glasses
4. THIS DRAMA. san diego XIII
5. DAYLIGHT IN RED: daylight in red
TRIANGULO DE AMOR BIZARRO
www.myspace.com/trianguloamorbizarro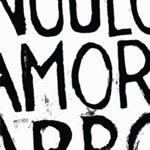 INTERNACIONAL
Deerhunter – Microcastle
Portishead – Third
No age – Nouns
Spiritualized – Songs in A&E
Animal Collective – Water curses ep
NACIONAL
Coconot – Cosa Astral
Sr Chinarro – Ronroneando
Joe Crepusculo -Supercrecus
Hidrogenesse – Bestiola
El columpio asesino – La gallina
DIRECTOS
Gallon drunk – oropesa beach festival
El guincho – día de la música madrid
Hidrogenesse – Festival do Norte
Morente y lagartija nick – La riviera
Telephone Rouges – Sereas e Piratas
TWISTED NAILS (Abel)
www.myspace.com/twistednailsband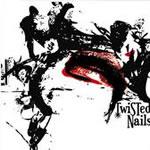 ESTATAL
* La celula durminete «Miente»
* Icebend «Hyperventilation»
* Moksha «s/t»
* Idioterne «s/t»
* Albert Plà «La diferencia»
* Twisted Nails «Incandescence»
INTERNACIONAL
* Weezer «red album»
* Donots «Coma Chameleon»
* Rise Against «appeal to reason»
* T(I)NC «The cross of My Calling»
* The Hellacopters «Head Off»
DIRECTOS
Despedida de Hellacopters en BCN.